Racing Programme
This year's Great Twelve Sailing Challenge will take place in Seaview on 4th and 5th June 2020. The format remains pretty much unchanged from previous years. However last year we offered an opportunity for sailors to have the use of boats on Friday either for just a sail or even a race in the evening.  This proved to be successful and we have reserved the fleet for those that want to practice or to race at about 5pm in the early evening. There will be a small cost involved and this will be calculated once we know how many of you are interested.
As usual we hope that you will bring as many supporters and sailors as you can muster and that this event will continue to be a highlight in the livery calendar. We are keen to encourage the more expert sailors to be competitive in Mermaids and for those that want a 'fun time on the water' to sail in cruisers.
Cruiser Class.
The date does not again clash with Round the Island Race (RIR) and we will endeavour to make certain that this will continue to be so.  We plan to only have one cruiser race but it will be a decent sail. We hope that there will be a variety of cruisers of different sizes and rigs. We would encourage every company to enter with more than boat. The cruiser must be crewed or helmed by freemen of the entering Livery Company but they may include visitors who might also be the owner of the boat. The yachts will be handicapped in much the same way as they are for the RIR
Costs
There will be an entry fee of £50 per boat. Visitor's moorings are available off Seaview at a cost of £25 per night.  There are 5 x 20 tonne moorings and 10 moorings available for smaller craft so it is important to have the details of your boats. We do not recommend spending the night on-board when moored off Seaview because it can be uncomfortable. Using the marina in Bembridge may not be a practical alternative owing to the times of the tides. We would like to know as soon as possible as much about the cruiser as you can give us. Since the handicapping is going to be vital we should know about any races and handicaps you have had before.
Friday 1st June
5pm – Practice Mermaid charter, a chance to hone your skills and have a go £50 per boat.
From 7pm –  Drinks in the Sea View Yacht Club. Dress Casual
8pm 'til late – Supper at the Sea View Yacht Club.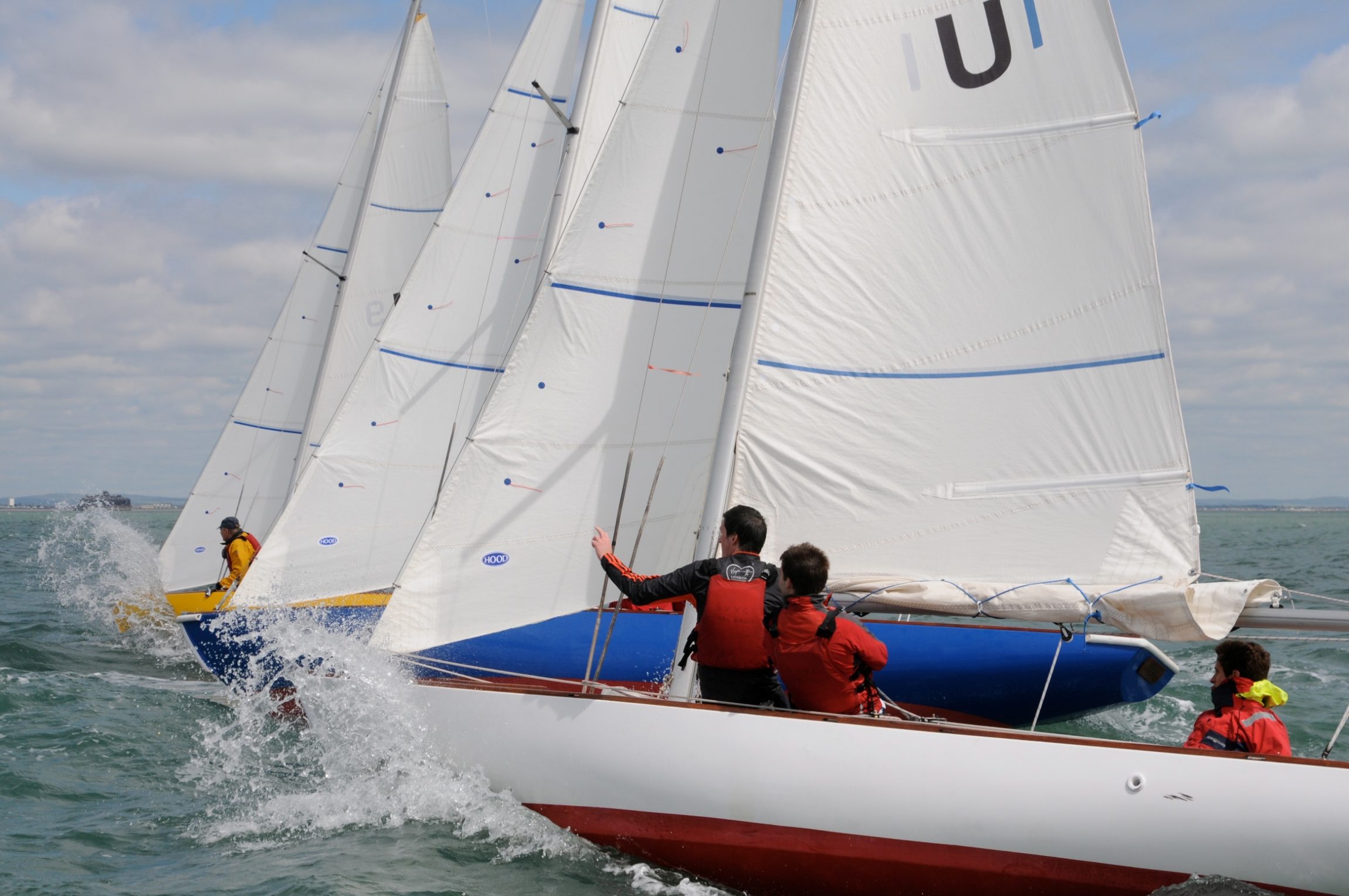 Saturday 2nd June
(Times approximate depending on previous race)
09.00 – Briefing Meeting. All participants to attend.
10.00 – First Mermaid Race
10.30 – Cruiser Race
11.30 – Second Mermaid Race
12.00 – Lunch begins
14.00 – Third Race Mermaid Race
15.30 – Final Mermaid Race
19.00 – Reception and Prizegiving.  Dress blazer/reefer and tie.
20.15 – Dinner
The Challenge
We plan to run four Mermaid races as in previous years. Two teams of four will represent each Company. One team will be comprised mostly of the younger liverymen (The Young Guard) preferably under 40 years old. The other team of four would consist mostly of the more senior liverymen (The Old Guard). The first race will be for the Old Guard and the second race for the Young Guard. There will be a break for lunch. In the afternoon the last six of each of the morning's races will meet, followed by the first six.
The final race will produce an overall winner. We also intend to run a points system to decide the Company prize.
The cruisers will race against one another in one race. The results of the race will be calculated using the same type of handicap system used for the RIR. The result of this race will be added to the Mermaid race results so the Mercers' trophy can be awarded.
We have the services of the SVYC nanny boats to ferry crews to and from racing.  It will be important that the crews are together and ready to go when they are told. We do not want to lose time in this operation since it will mean less time racing.
All Mermaid sailors must wear life jackets when in the boats. SVYC will provide them but you may find it preferable to bring your own if you have one.
Names of Team Members and Supporters.
It would be helpful to have names of those attending as soon as possible so that we can plan our menus and activities. We must know by 15th May when we will be requesting the £75 per head for the supper on Friday and the reception and dinner on Saturday. Sea View Yacht Club's catering is limited so the sooner we know the probable numbers the better.
This year's Great Twelve Sailing Challenge will take place in Seaview on 27th - 28th May 2022.